Jan Shepheard was an art editor and artist who worked in British comics[1].
Jan was born Janet E Evenden[2][3] in Edmonton, Hertfordshire in 1935, growing up in Southgate, Enfield. She attended the Hornsey College of Arts and Crafts and started her career at L Miller & Son, resizing American comic artworks in the 1950s[4].
She moved on to Amalgamated Press (which later became IPC Magazines) working on Buster with editor Sid Bicknell, up to its cancellation in 1976[2] designing covers, layouts, designing logos, feature pages, resizing and extending artwork, correcting and retouching artwork errors and bodging artwork[4].
Staying with IPC, she became the first art editor of 2000AD, designing many, if not all, of the initial series logos. She moved to sister comic Starlord as art editor after initially offering the position to her assistant, Kevin O'Neill[2]. O'Neill cites Jan as having been one of his formative influences[5].
She took voluntary redundancy when Fleetway was taken over by Robert Maxwell in 1987 but continued to work freelance, retiring three years later[4] when Roy of the Rovers went digital[2].
In 1959 she married John A. Shepheard, who died in 2013[4].
A tribute was paid to Jan in the weekly prog shortly after her death on 27 June 2014[4][6].
Gallery
[
]
The Judge Dredd logo which she designed appeared in both the 1995 Judge Dredd and 2012 Dredd films: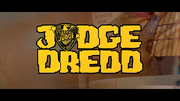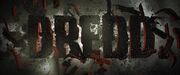 Notable Works
[
]
References
[
]